Last updated: 8/24/22 at 11:30 a.m. ET
Biologists with the Georgia Department of Natural Resources' Wildlife Resources Division have issued the 2022 dove field planting availability covering wildlife management areas and additional dove fields throughout the state. The forecast will identify available crops and anticipates the expected conditions for dove season, noting if fields are in good, poor or fair condition. Hunters can utilize this online resource as they plan. Please call the Game Management Section regional office for up-to-date conditions.
Reminder: Below is the condition of the fields, not a reflection of the number of birds that may or may not be there.
Quota Hunts
Many fields listed are available during quota hunts only. Apply for dove field quota hunts through the Go Outdoors Georgia system (deadline to apply is August 15).
Some properties are privately owned but made available through a program called the Voluntary Public Access (VPA)/Habitat Incentive Program.
---
Locations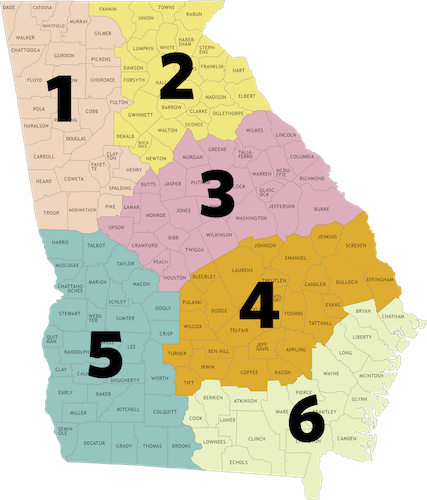 ---
Region 1
WMAs
VPAs
---
Region 2
WMAs
---
Region 3
WMAs/PFAs
---
Region 4
WMAs/PFAs
VPAs
---
Region 5
WMAs
---
Region 6
WMAs/PFAs
---
NOTE: many quota hunts are on the first weekend of the season only; however, please reference each property's regulations in the 2022–2023 Hunting Regulations book or online at http://www.eregulations.com/georgia/hunting/. General hunting dates as well as quota hunt dates will be listed for each property.
Apply for a quota hunt online at www.GoOutdoorsGeorgia.com. The dove quota hunt application deadline is August 15.