---
WMA Closures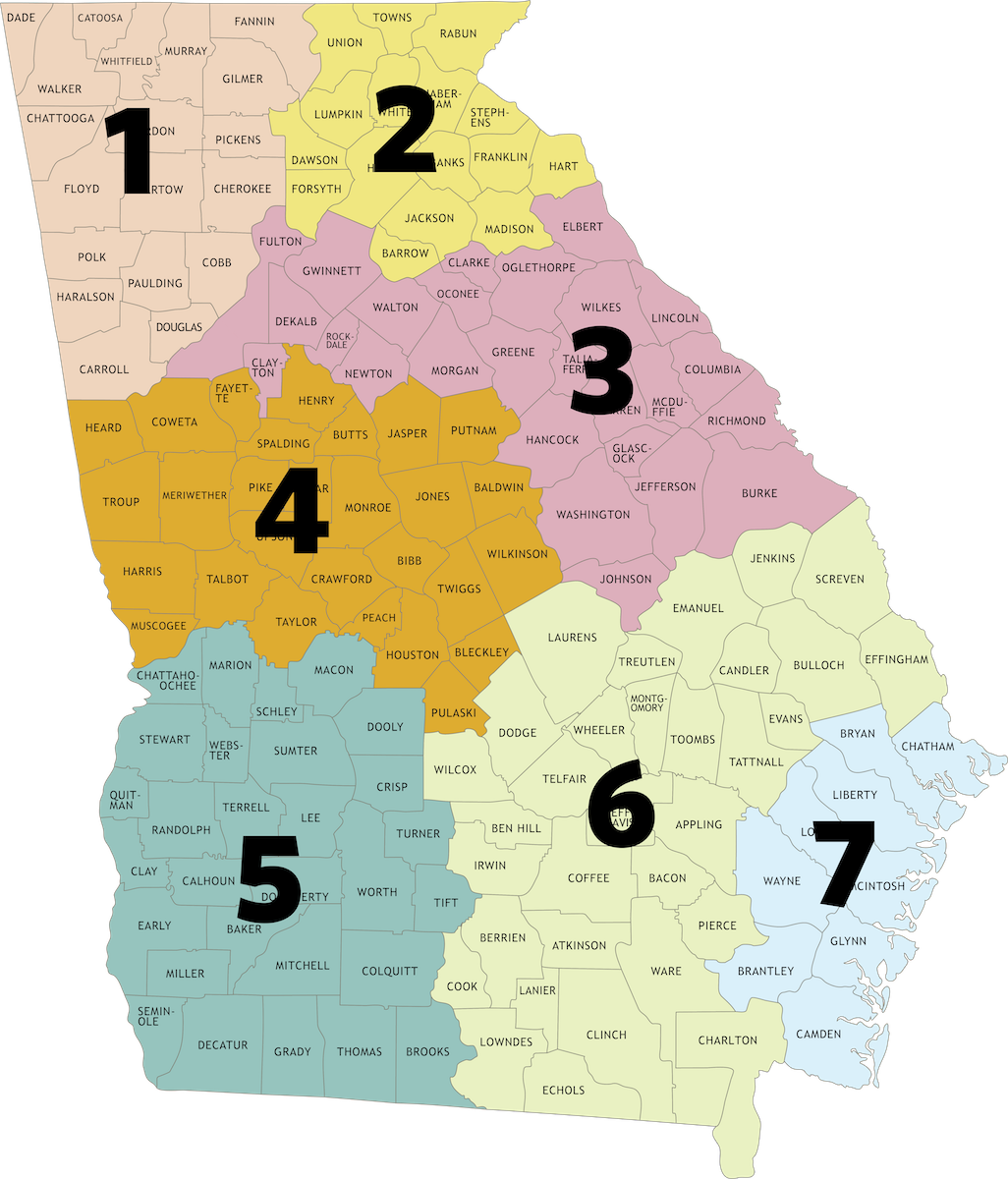 Northwest Georgia (Region 1)
Storm damage has created some road issues on Cohutta WMA. The Cohutta Ranger District reports the following issues:
Temporary gates installed just past Three Forks trailhead and just below Barnes Creek falls. You can get on top of the mountain, but will have to come in from Crandall (FSR 630) or Cisco (FSR 17) and go back out the same way. Vehicles hauling trailers greater than 15 feet beyond Hickey Gap campground are discouraged. 

CCC Road is closed (from Emory Creek parking area to Boatright Valley) due to a rockslide (12-29-15) [USFS Landslide Closure Letter].

Rocky Flats Road (FS 630D) is closed due to storm damage and will re-open when repairs are completed.
The archery range at J.L. Lester WMA currently is closed as staff explores potential renovation options.
(Posted 10-28-16): Access to the parking area and kiosk at Zahnd WMA from South Cedar Lane is temporarily closed. Limited roadside parking is available near the end of the pavement on South Cedar Lane. Please keep vehicles out of the roadway. WMA users also may use the parking area on top of the mountain on Highway 157. Hunters can reach an alternate kiosk location from the Intersection of Highway 157 and Dougherty Gap Road, travel on Highway 157 north for 4.5 miles. Parking area and kiosk information will be on (left) west side of highway or hunters can check-in online.
Northeast Georgia (Region 2)
Boggs Creek Road is open for day use only.
The City of Atlanta Tract's Horse Camp, North Gate, and Shoal Creek access points are closed until Mid-August. Legally accessible points by vehicle at this time include Dawson Forest Road down to the Horse Camp parking area.
West Central Georgia (Region 4)
Shooting Range: The 50-yard range is closed on educational Range Days.
Southwest Georgia (Region 5)
Flat Loop Bridge remains closed, but is under construction. Alternative routes have been established.
Bridge formerly available on this WMA is permanently closed. Alternative routes have been established.
Southeast Georgia (Region 6)
Three Bridges Road remains closed due to bridge damage and will remain closed until further notice.
Due to military training needs on the federally owned portion (Highway 221 tract) of Grand Bay WMA, that section will be closed to public access periodically until September 2019.
Coastal Georgia (Region 7)
Starting July 31, vehicular access to the McGowan Lake Tract of Altamaha WMA will be temporarily suspended while the entrance road is being repaired. Users may park at the designated parking area across Barrington Road from the entrance and access the tract by foot. This closure is expected to last for at least a month. For additional information call the region office at 912-262-3173.
---
Shooting Ranges
The J.L. Lester Archery Range located on J.L. Lester WMA in Polk County is currently closed for renovation work. The re-open date is not yet determined.
Mike Commander Shooting Range is closed through Sunday, Oct. 14 due to significant storm damage from Hurricane Michael.
On Oct. 1, both the archery and shooting range at Richmond Hill WMA closed for renovations. The renovation work is expected to take approximately six months to complete. The re-open date is not yet determined.
The West Point Shooting Range on the West Point WMA closed on July 30 due to the need to complete renovation work. The work is expected to take approximately nine months to complete. The re-open date is not yet determined.
---
Boat Ramps
Contact region offices should you want to check ramp conditions ahead of time.
Closures
Ocmulgee River: Wise Creek
The Wise Creek access on the Ocmulgee River on U.S. Forest Service land in Jasper County is closed for repairs. Signs are posted at Wise Creek and at Popper Tract (located upstream—since many kayakers and canoeists put in at Popper Tract and traverse down to Wise Creek for takeout). It is not yet known when repairs will be able to be scheduled, so there is currently no planned re-opening date.
Cautions
No cautions at this time.
Upcoming Maintenance & Construction (Ramps Open)
No upcoming maintenance at this time.