Last updated: 12/12/19 at 10:35 a.m. EST
---
WMA Closures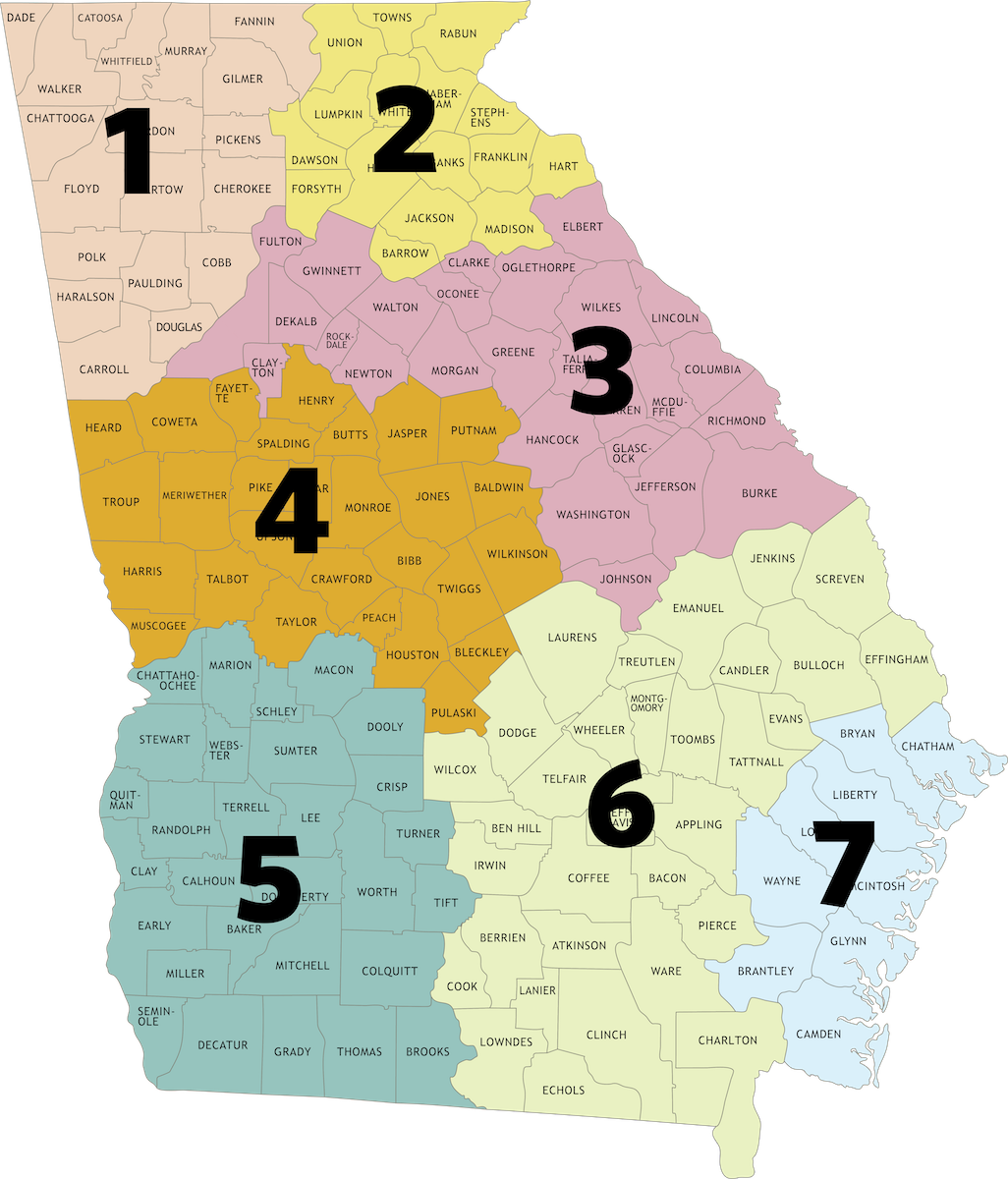 Northwest Georgia (Region 1)
posted 11/14/19 at 9:51 a.m.
John's Mountain Overlook Road is closed indefinitely due to vandalism at the overlook and surrounding areas. Repairs will be made in hopes to re-open as soon as possible.
Northeast Georgia (Region 2)
Boggs Creek Road is open for day-use only.
updated 4/20/19 at 8:20 a.m.
All secondary roads are closed on Wilson Shoals WMA. Foot traffic is welcome.
East Central Georgia (Region 3)
This WMA has access points off of Highway 78/10 between Thomson & Washington. GDOT is widening this road. The access points are still open, but may not be accessible. Hunters are encouraged to scout & locate these points prior to hunting season.
updated 12/12/19 at 10:35 a.m.
The shooting range is closed. Please contact the U.S. Forest Service at 770-297-3000 for more information.
West Central Georgia (Region 4)
posted 8/15/19 at 10:41 a.m.
The access to Sandhills WMA West from Fox Run Road is currently closed. Access to the WMA is still available from Highway 96 on Kel Foster Road.
Southeast Georgia (Region 6)
posted 8/15/19 at 4:24 p.m.
Circle Road on Big Hammock WMA (Tattnall County) is closed until roads can be repaired.
updated 12/1/19 at 10:08 a.m.
Coastal Georgia (Region 7)
updated 10/31/19 at 9:16 a.m.
The job of repairing Hurricane Irma damages to the Altamaha Waterfowl Management Area (located on the Altamaha Wildlife Management Area) continues. Waterfowl hunters planning to hunt this area should take note of repairs and conditions to help prevent unwanted surprises and frustrations.
---
Shooting Ranges
updated 11/27/19 at 9:08 a.m.
The pistol range is closed due to the berm needing 100% vegetative coverage. Pistol users may use the rifle range until pistol range re-opens.
posted 4/23/19 at 8:15 a.m.
The Walton Archery Range is currently undergoing renovations and will be temporarily closed until further notice.
---
Boat Ramps
Contact region offices should you want to check ramp conditions ahead of time.
Closures
Highway 136 Boat Ramp (Calhoun/Gordon County)
posted 11/19/19 at 1:31 p.m.
Ramp temporarily closed by City of Calhoun for parking lot paving and driveway drainage improvements. A completion date is not currently known. Boaters wishing to access the Oostanaula River can still do so from the Highway 225 boat ramp located approximately 11 miles upstream, or the Highway 156 boat ramp located approximately 6 miles downstream.
Old River Road Boat Ramp (Floyd County)
updated 10/21/19 at 10:26 a.m.
The Old River Road boat ramp in Rome is currently closed for construction related repairs. Boaters and anglers may access the Coosa River from two other locations operated by Floyd County Lock and Dam Facility and Brushy Branch. Any questions may be directed to Jeff Bishop, Boating Access Coordinator (Fisheries) at 706-557-3235.
Uvalda Landing
updated 8/15/19 at 1:22 p.m.
The Uvalda Landing in Montgomery County on the Altamaha River is closed due to GDOT construction to re-align the road/bridge west of current location. Alternate accessible ramps include the Ball's Ferry Landing (Oconee River just above confluence) in Montgomery County and Town's Bluff Landing in Jeff Davis County on the Altamaha River. The re-opening date is not yet known.
Cautions
No cautions at this time.
Upcoming Maintenance & Construction (Ramps Open)
No upcoming maintenance at this time.