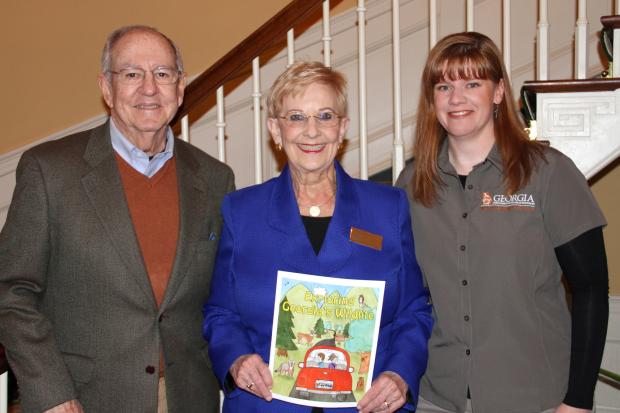 As part of GA DNR's Kids for Conservation initiative, the Exploring Georgia's Wildlife coloring book is a great teaching aid that covers native animals and plants, ecoregions, habitat requirements and more!  These pages foster appreciation for Georgia's rich biodiversity, as well as motivate students and their families to embark on outdoor adventures close to home and throughout our great state.
Illustrations by Ami Flowers Staples.
Text by Linda May, GA DNR Environmental Outreach Coordinator: linda.may@dnr.ga.gov
In February 2016 at the Governor's Mansion, First Lady Sandra Deal commended GA DNR and TERN for creating the coloring book. She distributed copies at the Mansion and to students at several schools she visited. From left to right are Brooks Schoen (TERN President), First Lady Sandra Deal, and Linda May (GA DNR).
For non-commercial use, print as many pages or copies of the entire coloring book as you like.