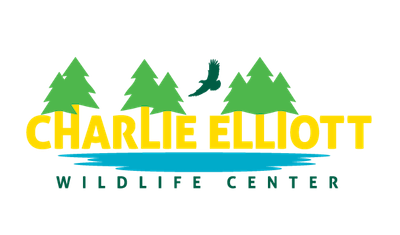 "There are heartbeats in the wilderness. They share our moments in the mountains, in the swamps, and in and on the waters of our land, wherever we might be. They are the large part of the reason we are there, whether with a camera, gun, fishing rod, or pack sack on."

-Charlie Elliott
The 6,400-acre Charlie Elliott Wildlife Center, managed by the Georgia Department of Natural Resources, offers a variety of activities and programs. This beautiful area is centrally located in the state in a beautiful wooded setting near Mansfield, making it easily accessible from Atlanta, Athens and Macon.
---
Programs
Charlie Elliott Wildlife Center, located about an hour east of Atlanta in Mansfield, GA hosts variety of educational programs for K–12 audiences, scouts, families and adults. All programs are designed to be hands-on and explore the nature world. Click on the links below to discover opportunities that await you!
Accommodations & Facilities
Activities
Archery
Biking
Canoeing/Kayaking
Horseback Riding
Primitive Camping
Shooting
---
Who Was Charlie Elliott?
"Whatever your reason for being there, the outdoors is a world apart, a creation unique with its own colors, its special music, and its matchless variety of fragrance. No human paint brush could ever duplicate its beauty, no musical instrument its blended symphonies, and there is no way to match its fragrance with chemicals."

-Charlie Elliott
Charles Newton Elliott (1906–2000) lived in Covington, Georgia and served as the first Director of Georgia State Parks in 1937–1938. He became the Commissioner of Natural Resources in 1938–1941 then was the first Director of the Game and Fish Commission (now known as the Georgia Department of Natural Resources, Wildlife Resources Division) in 1943–1949. Elliott also was Southeastern Field Editor for Outdoor Life magazine from 1950 until his passing. His dedication to the conservation of the natural world and wildlife was evident to those who knew him personally and those who read his many writings.
---
Visitor Center & Museum
The Charlie Elliott Visitor Center is the information "hub." If you are not sure how to begin your outdoor adventures at CEWC—start here! Our staff will give you information on available activities at CEWC. If your outdoor interests include shooting sports, fishing, camping, hiking, biking, or even star-gazing, opportunities abound. Trail maps and regulations are available at the Visitor Center.
If you prefer learning about nature inside, you will love the museum housed within the Visitor Center! Come experience Charlie Elliott's life through the collection of books, photographs, and other hunting and fishing memorabilia that he personally donated. The museum also houses a replica of Charlie's actual den (where he wrote the last two books in his life), interactive wildlife exhibits, and a bird viewing alcove. All ages can also pick up a Junior Ranger book, a program started in Georgia by Charlie himself. 
Admission to the museum is free, and self-guided groups are welcome (please give advanced notice of groups of ten or more). Bring cash or your cards for our gift gallery too. You will love our reasonable prices on apparel, field guides, shooting gear and other unique gifts.
---
Accommodations & Facilities
Groups may reserve a variety of facilities for meetings, conferences, banquets and other functions at the Charlie Elliott Wildlife Center. The expansive wood and stone Arts and Crafts style buildings were designed to complement the surrounding landscape of the area, providing a beautiful backdrop and comfortably accommodating many types of functions. Before and after meetings, visitors can tour the exhibits in the Visitor Center, stroll along nature trails, cast a line in one of nineteen fishing ponds or practice their skills at the shooting range.
Conference Rooms
Conference facilities include a large main conference room with an adjoining covered patio and deck. The main conference room will accommodate up to 68 people and two additional conference rooms will accommodate up to 20 guests. Large windows afford stunning views of the lake and surrounding natural hardwood forest.
Lodging
Twenty-eight lodge-style rooms are available for groups renting one of the conference spaces. 16 rooms have two full-size beds, 12 rooms have three twin-sized beds. Up to 68 people can be accommodated. A handicapped-accessible room is available in each of the lodge buildings.
Banquet Hall
An expansive banquet hall with a massive stone fireplace adjoins a 2,500-square-foot deck. The banquet hall currently is furnished for groups up to 310 people. Meal plans for both overnight and day meetings can be tailored to fit any need. CECC offers a variety of menu selections, served buffet style.
Reservations
Charlie Elliott requires contracts for reservations of any type. All reservations require a damage and security deposit.
Cancellation Policy
In the event of a cancellation, 30 days or less from event, deposit is forfeited and customer will be assessed 100% of total estimated contract value (including catering charges). Cancellation's made 31–60 days prior to event date, forfeit deposit and customer will be assessed 50% of total estimated contract value (including catering charges). Any cancellation made 61 days or more prior to event start date, customer would be eligible for return of entire damage and security deposit, and not be liable for any additional fees.
Additional Items
Easels, podiums, microphones and coffee with condiments and cups are included in meeting room rental costs. Additional audio-visual equipment is available for rent upon request.
There are no televisions or mini-refrigerators in rooms.
This facility is a smoke-free and tobacco-free environment. Smoking or other tobacco use is permitted only in designated areas outside the buildings.
For more information or to make a reservation, contact:
Amanda George, Charlie Elliott Conference Coordinator
P: 770-784-3122
Email: amanda.george@dnr.ga.gov
---
Recreational Opportunities
Following is a listing of other opportunities available at the Charlie Elliott Wildlife Center (CEWC).
Archery Trail
Several 3-D targets of various sizes and ranges provide a unique opportunity to practice archery. Rules are posted at the beginning of the trail, which is located adjacent to the 100-yard shooting range off Marben Farm Road. Open daily from sunrise to sunset.
Astronomy Programs
The Charlie Elliott Astronomy Club meets at the Visitors' Center once a month and frequently views the night sky from an on-site observing field. Visit http://ceastronomy.org for starting times, highlights of presentations, and the latest on special events that may come up during the year.
Birdwatching
The wide range of habitats found at the CEWC provide critical habitat for many bird species, both common and rare. Over 200 bird species use these diverse habitats. Therefore, CEWC was designated an Important Bird Area in 2002 by the Atlanta Audubon Society. Bring your binoculars and field guides, and see how many species you can find! Bird Species Checklists are available at the Visitor Center or the online bird checklist. 
Camping
The campground is currently closed for renovations and will be reopening March of 2024.
Two shooting ranges (50- & 100-yard) offer recreational shooters a chance to take aim! Visitors are asked to sign in at the range and abide by the posted rules. A DNR range safety officer can help you with any questions. You must bring your own eye and ear protection, and paper targets. All range rules are strictly enforced. A minimum $250 fine is imposed for shooting outside range operating hours. 
Trails
Several miles of hiking trails provide the perfect opportunity to explore various habitats and to view wildlife. Try our 5.6-mile multiuse trail for horseback riding, non-motorized biking and hiking. We also offer a Driving Trail, which begins and ends at the entrance information boards (where brochures are available). Hiking trail and multi-use trail maps are available at the Visitor Center. Dogs are allowed on trails but must be on a leash at all times. Horses are required to have current Coggins test results.
Volunteering is a great way to meet new people and contribute to the community. Regular and occasional help is needed with educational programs, kids fishing events, gardening, trail maintenance and more! In addition to the good feeling when helping others, CEWC volunteering brings other perks too—like a 10% discount on clothing and 5 percent on other items in our Gift Gallery! For more information on how to offer your time and talents, please call our Volunteer Coordinator at 770-784-3059.​