DNR Sub Brands
Click your division below to see specific branding guidelines for your division.
Commissioner's Office | State Parks & Historic Sites | Wildlife Resources | Coastal Resources | Law Enforcement | Environmental Protection
---
Who to Contact
If you have questions, need guidance, or would like something created for your communications project, please see the chart below on who to contact.
---
Logos
Because of their value, any mark that is intended to represent DNR is the property of DNR and must fit all guidelines below. The wordmark may be used non-commercially by DNR staff as long as used appropriately within the guidelines set forth in this manual.
Wordmark

While the preferred logo should be used whenever possible, there is also a black version (and white) available to accommodate special graphic situations. Please consult with the Public Affairs contact at the beginning of this page prior to use.
When this logo is used, the standard position, proportion (aspect ratio) and relative size relationship between the logotype elements must be maintained. This means that no elements of the logo may be larger or smaller in proportion to each other than the example.
When sizing the logo, in most software applications, you can drag the corner sizing handle when resizing to maintain proportion. This will keep the logo from being stretched out of proportion, becoming either too tall or too wide.
The elements of the logotype may not be placed closer together or further apart than shown in the example, nor may they be arranged differently from the example.
When printed, the logo should never be smaller than 1.5" wide, or 450 pixels at 300 DPI.
The logo should never be tilted or rotated.
Examples of incorrect wordmark usage include:
| | | | |
| --- | --- | --- | --- |
| | | | |
| Do not stretch logo disproportionally. Always use the corner sizing handles. | Do not rearrange elements to create a different logo. | Do not change colors of the logo. | Do not overlay images in the logo. |
Logo Files
Download the logo in different formats.
Brandmark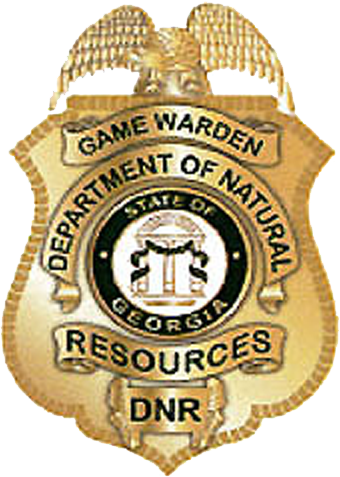 The brandmark, or identifying graphic in the logo itself, may be used on certain occasions where the entire logo may not be necessary.
These occasions would typically include logo use for social media posts and certain print materials where letters would overwhelm the design. Use of the brandmark by itself must be approved by Public Affairs before publication. Please view the Who to Contact table for approval.
Follow the same rules as to how to not use the brandmark as the wordmark.
Brandmark Files
Download the brandmark in different formats.
---
Color Palette
A strong color palette can immediately identify your communication when paired with the brandmark. Colors are just bold enough to catch the visitor's eye, while the earthy, warm tones invite them to stay. Accurate color reproduction is critical; therefore, our swatches have several types of input numbers depending on the end result.
NOTE: LED Gray is the primary color of LED. Other colors should not be used without the presence of LED Gray.
LED Gray
Pantone Cool Gray 10
CMYK 7 4 0 58
RGB 99 102 106
HEX (Web) #63666A
Light Gray
Pantone 4283 C
CMYK 0 0 0 33
RGB 170 170 170
HEX (Web) #AAAAAA
Midnight
Pantone Black 6 C
CMYK 0 0 0 100
RGB 0 0 0
HEX (Web) #000000
Outdoors Green
Pantone 553 C
CMYK 63 0 41 72
RGB 26 71 42
HEX (Web) #1A472A
Light Green
Pantone 7734 C
CMYK 57 0 38 62
RGB 42 98 61
HEX (Web) #2A623D
---
Typography
Fonts used by LED convey a certain personality and perpetuate our mission to sustain, enhance, protect and conserve Georgia's natural, historic and cultural resources. They reflect what we all truly believe in.
If you'd like these fonts, please contact amanda.hrubesh@dnr.ga.gov.
| | | |
| --- | --- | --- |
| | | |
| Trajan Pro is for use as a header or statement line. Used in the LED logo, this font boldly grabs your attention. Acts as a legacy font and is most associated with the brand. Note, this font only offers caps, so it should not be used for body text. | Garamond: our workhorse. This serif font delivers a clean message when used as copy text. This should be the primary font used for official documents. | Arial is a clean, sans-serif font that empowers and refines text. Arial brings a modern twist on government design, and works well in one-pagers, brochures and other public materials. |
---
Photography
Photography is an important tool. Best practices include:
Put the subject in a relevant context and environment.
Capture moments of real emotion: tenacity, spirit, challenge and achievement.
Capture action and energy but keep the photo casual in attitude.
Avoid posing subjects. Let them move around, perform their job and get comfortable.
Strive for a feeling of vitality.
Try for a "natural" feeling, as if the subject is unaware of the camera.
Obtain permission if photographing the general public.
Most smartphones take excellent photography for general everyday use. It is best practice to turn the phone sideways (longways) to capture the best photo.
Use the "rule of thirds" to capture the best parts of a setting: an image should be imagined as divided into nine equal parts by two equally spaced horizontal lines and two equally spaced vertical lines, and that important compositional elements should be placed along these lines or their intersections. Example:

Examples of good photography: