Go Outdoors GA App
iPhone and Android users have great tools for the woods and on the water.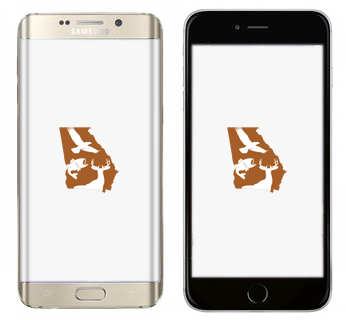 For help with the apps, please call 1-800-366-2661
(Monday–Friday from 8 a.m.–6 p.m. and Saturday–Sunday from 9 a.m.–5 p.m.)
Features include:
Ability to access a copy of your current license
Store multiple licenses on one phone
Purchase fishing or hunting licenses online
Check your deer or turkey with or without cell phone service
Georgia Game Check data 
Access to Georgia rules and regulations
Use geo-locating tools to enhance your recreational experience
Determine sunset/sunrise times based on GPS location
Wildlife Resources Division manages nearly one million acres of public lands for wildlife and habitat in Georgia. These Wildlife Management Areas and Public Fishing Areas are featured on the apps.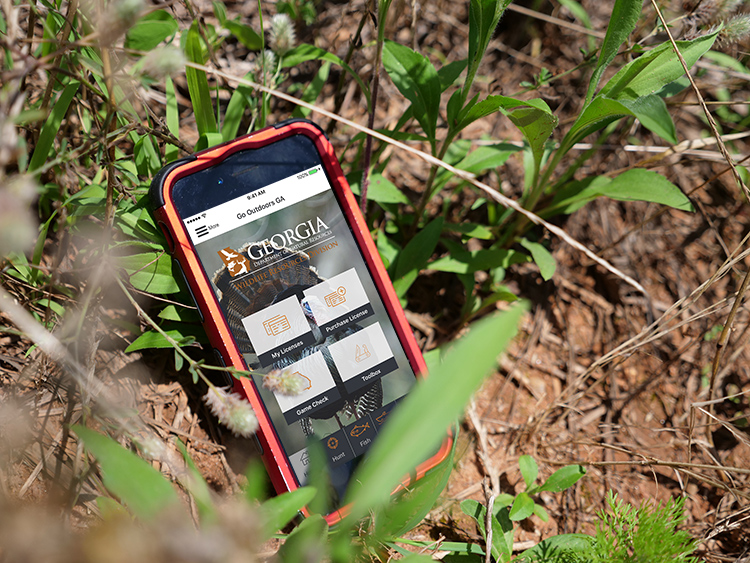 Download the free app now on your mobile device through the Apple or Google Play Store.