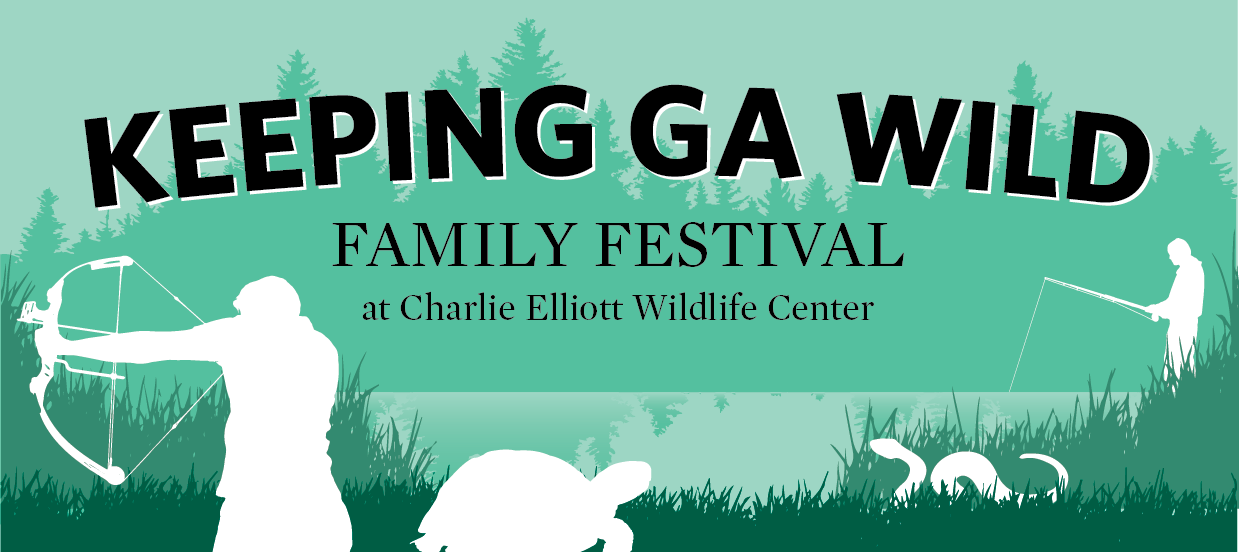 Due to social distancing concerns, the 2021 Keeping GA WILD in-person event has been cancelled. Join us on the Charlie Elliott Wildlife Center Facebook page the week of May 10th for a virtual Keeping Georgia Wild Week featuring animal ambassadors and other outdoor activities you can do at home. Check out our schedule:
Monday 5/10
How to Go Fishing
11:00 a.m.
Tuesday 5/11
Family Kayaking
10:30 a.m.
Wednesday 5/12
Facebook Live Animal Painting
12:00 p.m.
Thursday 5/13
Hiking in the Mountains
9:30 a.m.
Friday 5/14
How to Build a Campfire
8:00 p.m.
Saturday 5/15
Facebook Live
11:00 a.m.
Our live events will kick off at https://www.facebook.com/CharlieElliottWildlifeCenter/live/ each day.
The Charlie Elliott Wildlife Center will still be hosting a Kids Fishing and Tree Climbing event on Saturday, May 15. More information to come.
Want to win a prize pack sponsored by Keeping Georgia Wild Day partners? Head outside on May 15 and snap a picture of yourself doing an outdoor activity. Post the picture on social media with the hashtag #KeepingGeorgiaWild and tag Charlie Elliott Wildlife Center (on Facebook). You'll be entered to win some outdoor goodies!
Additional videos provided by Georgia Wildlife Federation are below. These videos provide fun facts, natural history, and how to identify Georgia native mammals. Each video will go live at 9 a.m. on the day of its release.