NOTICE: The video streams are down, and we are working to get them resolved as soon as possible. Thanks for your patience.
Location: The Landings, Skidaway Island
These cameras have followed ospreys and great horned owls nesting beside the Palmetto golf course at The Landings, a community on Skidaway Island near Savannah. Ospreys nested there in 2018, hatching two of three eggs. The first chick fledged on June 11. The second died of unknown causes May 2. Great horned owls have been seen visiting the nest so far this winter.
The site has three cams. Two are streamed here; the third is available at The Landings bird cam homepage.
Background: Using a nest built by bald eagles, owls raised two owlets each in 2015 and 2016. Ospreys nested at the site in 2017. But only one of their three eggs hatched, and another adult osprey killed the chick.
Camera provider: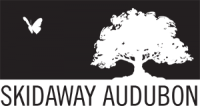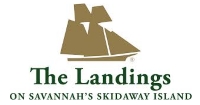 Also: Coastal Conservation Association Skidaway Island, Georgia Golf Course Superintendents Association, Georgia Golf Environmental Foundation, Ogeechee Audubon, HDonTap and Wild Birds Unlimited (Savannah)
---
More Information
Learn more about ospreys, or explore DNR efforts to conserve birds in the Wildlife Conservation Section's annual report.
Keep The Landings cams streaming!
Help conserve ospreys and other Georgia wildlife:
View a stream of bird cams on Skidaway Island.