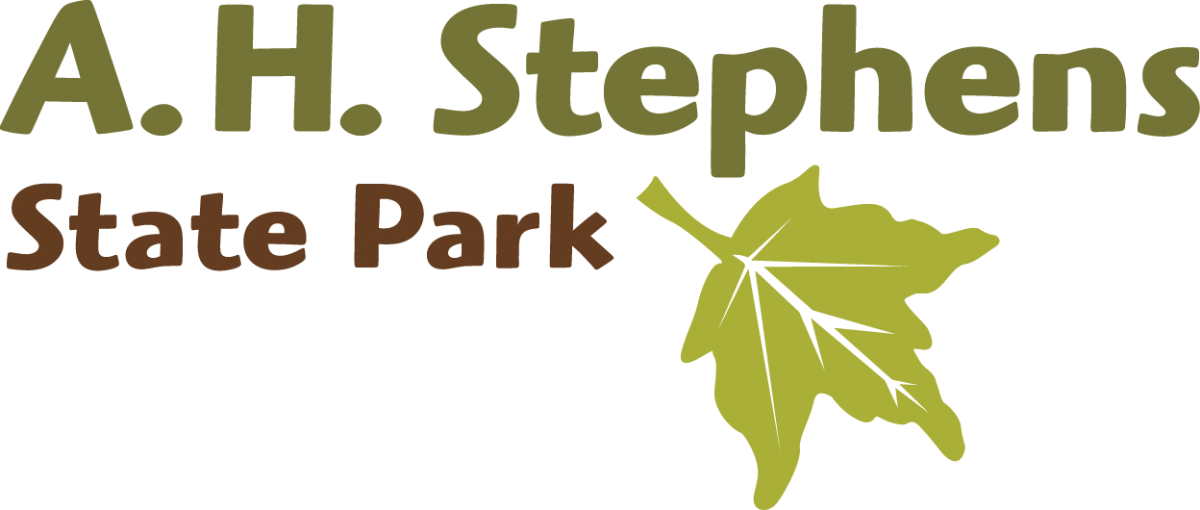 There are 4 miles of hiking trails at A.H. Stephens State Park and 21 miles of horse-riding trails (fee required).
A Georgia ParkPass is required to be displayed on all vehicles in the park. Visitors may purchase a daily pass or an annual pass at the park office.
---
Below is a list of trails hikers can experience at the park. Note: Horse trails are open to hikers Monday - Thursday only.
Sunset Drive Nature Trail (partially paved) - This nature trail starts near the visitor center, and is paved all the way into the campground before continuing on to Lake Buncombe, where it is unpaved. Along the trail, there are several historic buildings built by the CCC.
Beaver Trail - the Beaver Trail is a large loop in the park, with parking available by the picnic shelter. The trail goes through the habitat and information about beavers.
Red Horse Trail (3.5 miles)
White Horse Trail (6 miles)
Blue Horse Trail (8 miles)
Orange Horse Trail (3.5 miles)
View Horseback Riding Trail Information
---
Other Information
For any questions, visit the Visitors Center or call us at 706.456.2602.