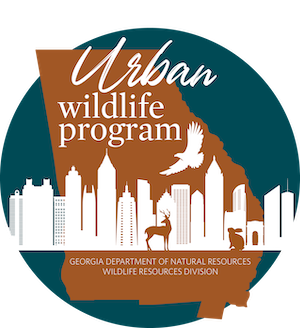 Helping residents of the metro Atlanta area resolve conflicts with wildlife through technical guidance, on site response, and education and outreach.
The Urban Wildlife Program is dedicated to helping metro Atlanta residents resolve conflicts with wildlife, prevent conflicts before they start and promote desired wildlife habitat and conservation in backyards.
The program provides proactive outreach and education efforts, situation-specific technical assistance, and onsite response to emergencies. As more people move to suburban and urban areas, fostering an appreciation and understanding of wildlife will help minimize conflicts.
The Urban Wildlife Program provides technical assistance and education and outreach to 9 core counties of metro Atlanta: Clayton, Cobb, DeKalb, Fayette, Forsyth, Fulton, Gwinnett, Henry and Rockdale.
Need help resolving a wildlife issue? Learn more about resolving conflict with wildlife.
Interested in having an outreach program on urban wildlife? Email us at urbanwildlife@dnr.ga.gov.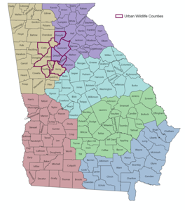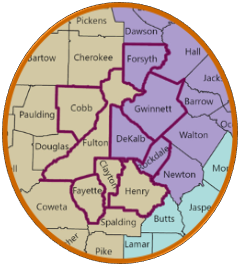 Need more advice? Call 1-800-366-2661.
---
Check out what the Urban Wildlife Program has been up to!
Phone Call Statistics
Click a chart below to enlarge.
Nature of Call
Calls by County
Phone Calls by Species