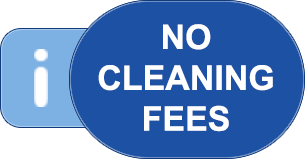 From weddings to reunions, and from camp outs to retreats, Georgia's State Parks have facilities for all kinds of gatherings. Guests will enjoy the retreat-like atmosphere and variety of activities, all surrounded by scenic beauty. We can meet all budgets too! Rustic camps and picnic shelters are affordably priced, while retreats such as Smithgall Woods and the Reynolds Mansion are perfect for elegant affairs.
Before making reservations, call park for capacity limits.
---
Facilities & Accommodations
All state parks have covered picnic tables that may be reserved up to 13 months in advance. These open-air shelters include tables assembled under a roof and sometimes a large grill. Parking and restrooms are nearby.
Perfect for family reunions and church picnics, enclosed group shelters have tables and chairs for 50 to 250, kitchens, restrooms, heat and air conditioning, and adjacent parking. Many have large barbecue pits.
Event Rooms: Professional or Easy-Going
In addition to conference space available, Hard Labor Creek, Sweetwater Creek, Richard B. Russell, Red Top Mountain, Fort Yargo and Panola Mountain state parks, as well as the Suwannee River Eco-Lodge have event rooms.
This excursion train welcomes groups and private events on its tour through southwest Georgia. Throughout the year, this nostalgic train offers special tours to Savannah, Vidalia and other towns. The main depot is located in Cordele, just west of I-75.
Organized groups such as Scouts can pitch tents in these private camping areas found at some state parks. All come with water spigots, pit toilets and some have covered picnic shelters and grills.
This mountain retreat offers 17 bedrooms in six beautifully decorated cottages. Some have porches along a trophy-trout stream, while others have private hot tubs. Business groups can meet in the main house's great room with fireplace or on the large stream-side deck.
Lodges have restaurants, catering, and event coordinators who can assist with conferences and banquets. Private small-group accommodation is available at Reynolds Mansion.
Group camps are perfect for large youth gatherings. While each is unique, they all provide a rustic environment with bunks, large kitchens, assembly rooms, hot showers, and sometimes swimming facilities. There is plenty of room to run and learn.
Group Lodges: Your Own Private Retreat
A group lodge is one large facility with dormitory sleeping for 12 to 50. They have restrooms with hot showers and a kitchen and dining area. Guests provide their own linens.
Just 18 miles from the Okefenokee Swamp, this is a unique location for hunting retreats, reunions and weddings. Surrounded by forest, the lodge has 8 cottages with 12 bedrooms. A conference room, meeting room, BBQ shelter and kitchen are available. Guests may rent a portion or all of the facility.
---
Groups & Get-Togethers
Birthday Parties
Whether turning 6 or 60, we can make your birthday a celebration to remember long after the last slice of cake is gone. Party goers will enjoy playgrounds, nature trails, fishing, swimming, pedal boats, mini-golf, ranger programs and beautiful scenery without ever leaving the park.
We can help make your wedding a celebration to remember forever. From the mountains to the coast, we have the perfect venue (both indoor and outdoor) for your wedding, reception or portrait sitting. Need a few ideas? Indian Springs State Park features a historic stone pavilion where you can dance the night away. Cloudland Canyon has small overlooks where you can renew your vows. Fort King George State Historic Site can even host an oyster roast for your reception. Travel to a beautiful island to host your wedding and stay the night at Reynolds Mansion.
Family Reunions
We know it can be challenging to find a reunion location that fits everyone's budget and style. Georgia's State Parks offer a wide variety of facilities, from small picnic shelters to large group shelters, and from rustic camp kitchens to full service catering. Everyone can stay overnight in our fully equipped cabins, hotel-style lodge rooms, modern campsites, "glamping" yurts or dorm-style facilities. Your next reunion is sure to be a big hit – complete with beautiful scenery and plenty to experience all in one location. Hiking, mini-golf, fishing, paddling, archery, championship golf or geocaching? We've got you covered!
Military Families
To thank our armed forces, we offer a 25% discount on daily and annual ParkPasses to active duty and retired military who are also Georgia residents. Disabled veterans who are residents and present a Certificate of Eligibility card are entitled to a 25% discount on Annual ParkPasses, Friends memberships, individual accommodations, picnic shelters, recreation fees such as mini-golf and boat rental, golf fees and historic site admission.
Scouts & Youth
Remember the thrill of exploring nature and the freedom of forgetting your "inside voice"? What about the fun around a giant bonfire with all your best buddies? We have places where kids can, well, be kids! Youth groups are encouraged to book group facilities made just with them in mind. You'll be in your own private area, with no worries of neighbors nearby.
Corporate Groups
From half-day retreats to multi-day conferences, there are facilities for all types of corporate gatherings. When not brainstorming and strategizing, your group can enjoy golf, boating, fishing, nature walks, swimming and more—all without leaving the park. Family members who come along will find plenty of activities.
Hobbyists
Whether you're into birding or bridge, geocaching or photography, we have a place for your next club outing. Rent a cluster of cottages, lodge rooms, yurts or camping sites—or even our private group camps and group lodges. We welcome blogger workshops, book clubs, conservation groups, crafters, geocachers, girlfriend getaways, photography associations and more.
Road Touring Groups
Along the rolling hills and sweeping curves of Georgia's roads you can enjoy quaint towns filled with farmers markets, antiques, and local color. RV, motorcycle or bicycle enthusiasts can enjoy a cool mountain ride through lush forests or explore coastline roads under live oaks and Spanish moss. Once off road, there's plenty to see and do in nature. Group shelters and picnic shelters offer space for a group rally or a monthly motor club meeting.
Spiritual Retreats
Georgia's State Parks are naturally suited to spiritual contemplation, making us the perfect location for your next religious retreat. We offer acres of outdoor sanctuary, providing peaceful tranquility and places for quiet reflection or outdoor congregation. Your group will be inspired when listening to a gentle stream, watching a golden sunrise, or taking in the sight of soaring birds.
---