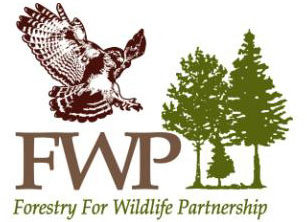 The Forestry for Wildlife Partnership (FWP) is a voluntary, flexible, non-competitive and participant-driven effort that:
Enhances wildlife conservation on the holdings of Georgia landowners with at least 10,000 acres.
Facilitates wildlife technical assistance, training and outreach.
Recognizes partners for wildlife conservation achievements.
Promotes wildlife-related recreational opportunities on partner properties.
DNR's Wildlife Resources Division worked with other conservation organizations and corporate forest landowners in Georgia to develop FWP in 1996. As corporate land-ownership patterns changed over the following decades, the agency revamped FWP in 2019, lowering the eligible minimum to 10,000 acres and focusing on wildlife and habitat projects that potential partners choose in consultation with DNR.
FWP's work is vital because more than 90 percent of Georgia lands are privately owned. Wildlife abundance and diversity in our state depends in large part on habitat management on private lands.
DNR recognizes those whose stewardship meets FWP status as partners. The 2023 partners are Weyerhaeuser, Forest Investment Associates and Georgia Power. (Read the news release about our partners.)
---
Interested in Becoming a Partner?
Landowners who own or manage at least 10,000 acres can contact DNR senior wildlife biologist Erin Cork (erin.cork@dnr.ga.gov, 404-242-4295). Details on the revised FWP are also available.
---
Partner Benefits
Recognition by the governor and Wildlife Resources Division leaders at the State Capitol.
A DNR news release announcing partners distributed to media.
An ad in DNR hunting/fishing regulations (more than 700,000 copies printed; also posted online).
A section on FWP partners in the agency's annual Wildlife Conservation Section report.
Inclusion in DNR's Georgia Wild newsletter (circulated monthly to 100,000+) and Weekend for Wildlife program.
Public relations assistance for partners, including advice and ad materials from Public Affairs.
---
Media Resources
Resources include: