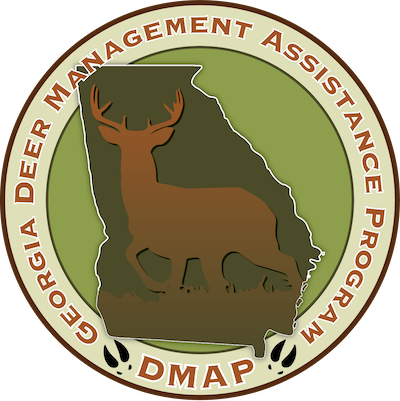 DMAPs are used by most southeastern states to address site-specific deer management issues with science-based flexibility on private lands. DMAPs offer the ability to resolve site-specific deer management issues at the individual property level through data collection and analysis while maintaining simplified and less complex hunting regulations across a much larger geographic area that are responsive to hunter desires (e.g., reduced doe bag limit). This strategy protects more casually managed properties from over-harvest, while affording science-based flexibility for more intensively managed properties.
---
Outline
Standards for All Management Levels
Quarterly DMAP newsletter
Cooperatives of multiple adjacent lands can be used to meet acreage minimums for harvest flexibility
Eligible properties include public, private, and leased
Participants may be an individual or group of individuals
Fees are assessed annually
Cooperators may choose any management level
Cooperators are responsible for collecting harvest data and placing cameras for deer surveys
Management Level 1
No acreage minimum
No fee required
Deliverable Services
General harvest and habitat recommendations
Technical guidance and data analysis only, no harvest flexibility
Management Level 2
$200 startup, then $100 annual administrative fee
Deliverable Services
Data collection package and property signs
Personalized access to a biologist assigned to the property
Aging of each deer killed
Data analysis and site-specific harvest recommendations
Basic boundary map with landcover
Annual visit by assigned biologist
General habitat management recommendations
When biologically justified, antlerless harvest flexibility (250-acre minimum)
Management Level 3
$400 startup, then $200 annual administrative fee
Deliverable Services
All Level 2 services plus the following:
Directly facilitate and coordinate the formation of cooperatives
Assistance with live aging bucks
Written wildlife management plan covering forest mgmt., food plots, timeline of land management activities, and annual deer harvest recommendations.
Map with boundary, landcover, food plots, and forest stand delineation
When biologically justified, harvest flexibility relating to buck-only days, season length, and antler restrictions (500-acre minimum)
Management Level 4
$1,000 startup, then $500 annual administrative fee
Deliverable Services
All Level 2 and 3 services plus:
Detailed habitat and wildlife management plan covering habitat management, food plots, detailed forest stand delineations, stand-specific management recommendations, and detailed timeline
Detailed map with boundary, landcover, food plots/open areas, forest areas delineated to type, relative age, understory characteristics and densities, soil delineation, burn histories, and camera survey layers
At least 2 site visits annually by assigned biologist
Site-specific and criteria-specific buck harvest flexibility (1,500-acre minimum)
Print the DMAP outline. 
---
Program Staff
Charlie Killmaster
Deer Management Assistance Program Supervisor
State Deer Biologist
706-557-3350
charlie.killmaster@dnr.ga.gov

Charlie grew up in Coweta County Georgia and was born with an intense love of the outdoors. He first attended college at Abraham Baldwin Agricultural College before completing B.S. and M.S. degrees in Wildlife Management and Ecology from the University of Georgia (UGA). For his M.S. research, Charlie conducted a research project on the once overabundant deer population of Red Top Mountain State Park assessing ecosystem recovery following deer population reduction. This key project helped pave the way for the use of quota hunts for managing deer on Georgia State Parks. Following that project, Charlie began his career with the Wildlife Resources Division and served in a statewide capacity in the deer program for 13 of those 14 years. Over the course of his career with DNR, Charlie has led several key initiatives including the development of the Deer Management Plan 2015–2024, reinstating doe days where appropriate, the Georgia Game Check harvest reporting system, the Chronic Wasting Disease Surveillance and Response Plan, and the Deer Management Assistance Program. In collaboration with UGA, Charlie has helped initiate several comprehensive research projects including the impacts of coyotes on deer, cranial abscess in bucks, effects of baiting on deer movements, potential effects of antler restrictions on genetics, development of the Georgia rut map, development of a spatial capture-recapture camera survey technique for deer populations, and investigation of the Appalachian deer decline.
Charlie's interest in deer and wildlife doesn't stop with work, outside the office he spends the lion's share of his time hunting and fishing with friends and family. Most family vacations Charlie and his wife Lindsay plan with their two daughters include camping combined with hunting or fishing. Over 90% of protein in the Killmaster household is acquired through hooks or bullets. Almost equivalent to his passion for wildlife and conservation is Charlie's love of cooking and eating wild game and introducing others to it.
Kevin Rose
Wildlife Biologist
706-318-0823
kevin.rose@dnr.ga.gov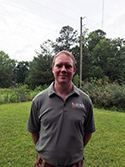 Kevin Rose grew up in North Augusta, SC. Kevin attended Auburn University where he graduated with a B.S. in Wildlife Sciences in 2004. After a Summer working for Virginia Tech at Eglin Air Force Base, Kevin attended the University of Arkansas-Monticello where he earned his M.S. in Forest Resources under Dr. Don White. Following grad school, Kevin worked as the Field Coordinator for the Virginia Tech Red-cockaded Woodpecker Research Team at Marine Corps Base Camp Lejeune, NC until 2013. Kevin then worked for the Virginia Department of Game and Inland Fisheries as the District Biologist for Northern Virginia from 2013–2019. In that roll, Kevin served on multiple statewide committees including the Deer, Waterfowl, Waterfowl Blind Laws Committees, as well as the Recreation Science Team, and was the Chair of the Human-Wildlife Conflict Committee. In 2019, Kevin moved to Montana to work as a Wildlife Manager before returning to the Southeast in 2021.  Kevin will work with landowners and cooperators in the west central and northwest portions of the state.
Kevin enjoys spending time with his wife, Jackie, and daughter Avery. When not working he enjoys hiking, hunting, fishing, and wildlife photography.
---
Maps of Each Staff's Area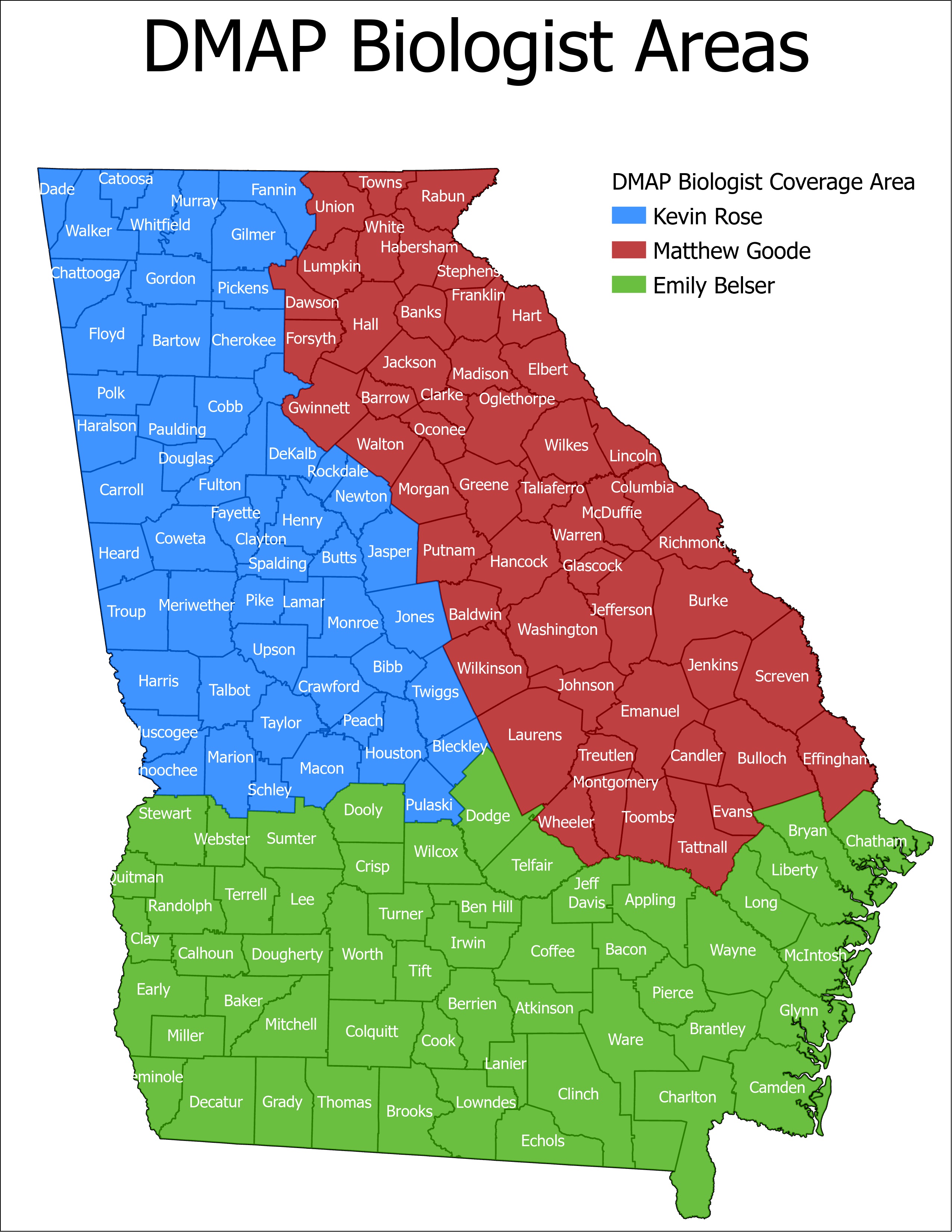 ---
More Information