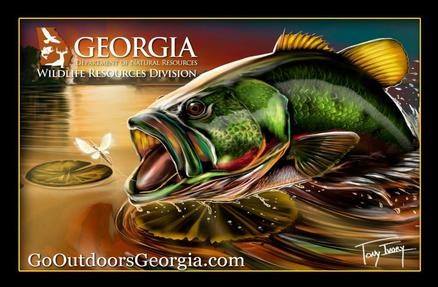 BUY YOUR LICENSE
    Purchase all licenses, stamps and passes 
   Search for a place to purchase near you
     1-800-366-2661
  Speak with a local representative who can help
  M-F 8:00 - 6:00, S-S 9:00 - 5:00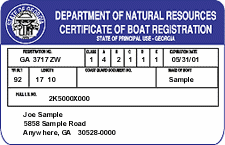 REGISTER YOUR BOAT
   Fastest way to register your boat! 
    Print and mail application
     1-800-366-2661
   Speak with a local representative who can help
   M-F 8:00 - 6:00, S-S 9:00 - 5:00
  Boating Registration Information
  Everything you need to know to get on the water!  
  Complete your boater education online or in a classroom!
General License Information
---
Changes for Georgia Licenses this Year
Did you know 100% of your hunting and fishing licenses fees come back to DNR? We've changed the structure and fees for many hunting and fishing licenses and we'll let you know how we plan to spend the money to improve the hunting and fishing in Georgia! 
---
License applications for commercial operations for fishing, trapping, and all other fish wildlife commercial operations
---
National Hunting and Fishing Day 
 A free day to try hunting and fishing with no license!
---
Still have questions? We can help! 
---
Exotic and most native species of wildlife cannot be held without special permits or licenses.
---