About the Board of Trustees
The Board of Trustees of the Georgia Outdoor Stewardship Trust Fund consists of 11 members. The Board is responsible for accepting applications and evaluating and approving the proposals in accordance with priorities established by the Board. The Board of Trustees meet quarterly for the transaction of business and to review the progress of the Georgia Outdoor Stewardship Trust Fund. The dates and locations of these meetings will be posted on the DNR website.
---
Board of Trustees Members 
Mark Williams, Chair
As Commissioner of the Georgia Department of Natural Resources, Mark Williams is the sixth person to head the Department of Natural Resources (DNR) and its approximately 1600 employees. DNR has statewide responsibilities for the management and conservation of Georgia's natural, historic and cultural resources, including fish and wildlife, land conservation, coastal resources, historic preservation, and sustainability initiatives. DNR protects and conserves Georgia's diverse wildlife populations and provides quality outdoor recreation through its management of more than one million acres of public lands in state parks, natural areas, public fishing areas and wildlife management areas.
Mr. Williams serves as Chairman of the Coastal Marshlands and Shore Protection Committees and serves on the Georgia Natural Resources Foundation, the Land Conservation Council, the Jekyll Island Authority, the Sapelo Island Heritage Authority, the Stone Mountain Memorial Association, the Governor's Water Supply Program Task Force, and the Georgia Aviation Authority boards. Mr. Williams also serves on Savannah River Council. He is a director of Prime South Bank, past president of the Wayne County Chamber of Commerce and recipient of its 2011 Distinguished Service Award, past president of the Rotary Club, and served as chairman of the Wayne County Hospital Authority for four years.
Mr. Williams represented the 178th district in the State House of Representatives for two terms from 2006-2010 and is a former high school teacher and football coach. He is the co-owner of Harris Real Estate in Jesup and a veteran of the Army National Guard.
Born in Valdosta, Mr. Williams received a bachelor's degree in biology from Georgia College and State University. He is a member of Ducks Unlimited, the National Wild Turkey Federation, the Altamaha Wildlife Association, the Satilla Riverkeepers, the Flint Riverkeepers, the Georgia Wildlife Federation and the Piedmont Park Conservancy.
Mr. Williams, his wife Pam and daughters Mary Katelyn and Miranda reside in Jesup in Wayne County and attend Unity Church of God.
Richard E. Dunn
Dunn was appointed Director of the Environmental Protection Division (EPD) of the Georgia Department of Natural Resources effective June 16, 2016.  Georgia EPD is the state agency charged with protecting Georgia's air, land and water resources through the authority of various state and federal environmental statutes.  These laws regulate air quality, water quality, hazardous waste, water supply, solid waste, surface mining, underground storage tanks and others. 
Dunn was the former deputy director of the Governor's Office of Planning and Budget (OPB).  He has also served as director of OPB's Health and Human Services division where he worked closely on the implementation of the Affordable Care Act, the behavioral health settlement agreement with the U.S. Department of Justice, state health care programs, and child welfare.  Prior to joining OPB in 2011, he worked for the Department of Behavioral Health and Developmental Disabilities where he served as the deputy chief of staff.  He has also served as the acting director of the Governor's Office for Children and Families and chairman of the Georgia Occupational Regulation Review Council.  Prior to his career in public service, Dunn taught courses on politics and public policy at Dickinson College and College of Charleston.   
Dunn earned a bachelor's degree from Emory University and a master's degree from the University of Georgia. 
He and his wife, Susan, have one son.  They reside in Atlanta.     
Russell R. McMurry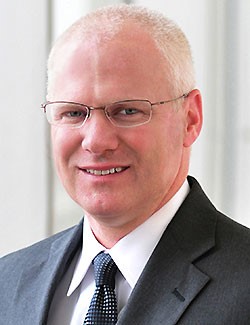 On Jan. 20, 2015, Commissioner Russell R. McMurry, P.E. was appointed by the State Transportation Board to lead the Georgia Department of Transportation – the $3.7 billion, nearly 4000-employee state agency responsible for building, maintaining and operating the 10th largest transportation system in the country.   McMurry is certainly no stranger to transportation or Georgia DOT. He began his career with the Department in 1990 as an engineering trainee and has served in a variety of roles that include Construction Project Manager, District Engineer, Director of Engineering and Chief Engineer.  McMurry was also appointed by Governor Deal as Planning Director before he began his role as Commissioner. 
McMurry currently serves as board member for Metropolitan Atlanta Rapid Transit Authority (MARTA), State Road and Tollway Authority (SRTA), State Depository Board, UGA College of Engineering Advisory Board, and the ATL Transit Authority Board of Directors. He also chairs the American Association of State Highway and Transportation Officials' (AASHTO) Council on Highways and Streets and serves as president of the Southern Association of State Highway and Transportation Officials (SASHTO).
Commissioner McMurry has been recognized nationally for his leadership during the I-85 Bridge Rebuild. He was named Georgian of the Year for 2018 by Georgia Trend magazine. He also received the Inaugural Engineering Influence Award from the American Council of Engineering Companies of Georgia.In January 2019, McMurry was named one of Georgia Trend's 100 Most Influential Georgians. He was also named one of Atlanta's most powerful leaders in Atlanta Magazine's "Atlanta 500."
McMurry graduated cum laude from Georgia Southern University with a bachelor's degree in Civil Engineering and is a registered Professional Engineer in the state of Georgia.
Chuck Williams

Chuck Williams became Director of the Georgia Forestry Commission (GFC) in September 2017 and oversees the state agency's leadership, service, and education relative to Georgia's forest resources. Prior to his appointment as GFC Director, Williams represented the 119th District in the Georgia House of Representatives, where he held leadership roles in various committees, including Agriculture and Consumer Affairs and Natural Resources and Environment.
Williams was named Georgia's Tree Farmer of the Year in 2005 in recognition of his passion for forestry and stewardship of his land. He has served in leadership positions for many forestry and agricultural organizations, including GFC, the Georgia Forestry Association, the University of Georgia's College of Agricultural and Environmental Sciences and the Georgia Agribusiness Council. Williams also has experience in banking and financial services.
He earned a bachelor's degree in Agricultural Economics from the University of Georgia and an honorary American FFA degree. He was awarded the Alumni Award of Excellence from UGA's College of Agricultural and Environmental Sciences.
Williams and his wife, Beth, live on a certified Tree Farm/Stewardship Forest in Oconee County.
Braye Boardman
Braye Boardman is a native of Augusta, Georgia, and has had a love for the outdoors since he was a child. Braye has been an active conservationist in the southeast region for the last 20 years and has been involved in leadership roles with numerous organizations including the Nature Conservancy, Georgia Conservancy, the Savannah River Clean Water Fund, and was one of the founding members of the Central Savannah River Land Trust. Braye was appointed by Governor Sonny Purdue to the Governor's Committee on the Savannah River and by Lieutenant Governor Casey Cagle to the Savannah-Upper Ogeechee Regional Water Council. 
In 2019 Braye was appointed to the Georgia Outdoor Stewardship Program Board of Trustees by Lieutenant Governor Geoff Duncan.
Eddie Canon
Mr. Canon has worked for Cobb County, for 20+ years and has worked in the Parks and Recreation field for 40 years.  He served as the Parks and Recreation Director for Cobb County Government and the City of Cumming, as well as worked in the Recreation and Parks Department for the City of Roswell.  He is a member of the Georgia Recreation and Park Association and served as President of the Association in 2018.
Eddie is married to Susan Canon with two children and two grandchildren. He loves visiting Parks across the state and enjoys all the great outdoor opportunities that the State of Georgia has to offer.
Aaron McWhorter
Mr. McWhorter is the owner and president of North Georgia Turf, Inc. and Sports Turf Company, Inc. He is a current member of the General Contractors Licensing Board, the Georgia Sod Producers Association, the Turfgrass Producers International, and the past president of the Georgia Turfgrass Association. 
He is a member of the North Georgia Mountains Authority, the West Georgia Regional Water Council, the Carroll County Water Authority Board, the American General Contractors Association Board, the Georgia Environmental Restoration Association Board (GERA) and the University of West Georgia. McWhorter earned a bachelor's degree in history and a master's degree in education from the University of West Georgia.
He resides in Whitesburg with his wife, Linda. They have three children and six grandchildren.
Carl Riggs
Carl Riggs was born on January 10, 1952 in Macon, GA and grew up in Stone Mountain, GA. He attended Georgia Southern University from 1970-1974 and was a member of the Sigma Pi Fraternity. Carl is married to Doris P. Riggs who he has a daughter with, and also enjoys time spent with his two grandsons. He is retired from the Pactiv Corporation of Covington, GA after serving as an Operations Manager, and since has been active with Georgia Trout Unlimited. There, he has held the positions of the Upper Chattahoochee and Blue Mountains chapter president, as well as serving on the State Council as Chairman, First Vice Chair, and Second Vice Chair. Mr. Riggs also has devoted time with several Boy Scout troops, Casting for Recovery participants, as well as serving veterans with Project Healing Waters.
Active in the Faith Presbyterian Church of Blue Ridge, GA, he serves as Teaching Elder. Carl is an avid outdoorsman, enjoys biking, skiing, hiking, fly fishing, conservation, and gardening. He has also received recognition from the Georgia House of Representatives, as well as Fannin County for his volunteering efforts contributing to bettering the state and local community.
---
Ex-Officio
Rusty Garrison
Rusty Garrison serves as the Director of the Georgia Department of Natural Resources' Wildlife Resources Division. 
Mr. Garrison has been with DNR for 21 years having served most recently as the manager of the Charlie Elliott Wildlife Center in Mansfield, Georgia.  He has served in numerous other capacities, including Assistant Chief of Game Management, State Coordinator of Project WILD, and Chief of the DNR Mountain Search and Rescue Team.  Before his career with DNR, Mr. Garrison worked for the University of Georgia Cooperative Extension Service for nearly nine years. 
Mr. Garrison holds the degrees of Bachelor of Science in Animal Sciences and a Master of Science in Wildlife Biology, both from the University of Georgia.  He is active in his local community, having previously volunteered as a fire fighter and first responder for his county EMS.  Mr. Garrison has traveled to over 65 countries while on mission trips and remains active in his local church.  He is married to his wife Sue, has three daughters, and is a proud grandfather.
Doug Haymans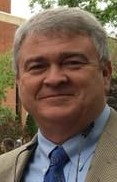 Mr. Haymans has been with CRD for over 17 years serving most recently as coordinator for policy, outreach and communications and representing Georgia on the South Atlantic Fishery Management Council.  Earlier in his career, he supervised boating/fishing access and habitat development, served as commercial fishing liaison, and coordinated special projects such as the Peach State Reds Initiative.  Mr. Haymans worked as a fisheries biologist for the Florida Fish and Wildlife Conservation Commission before employment with CRD.  He holds a B.S. in Biology from the University of Georgia and is a graduate of Leadership Glynn and the Institute of Georgia Environmental Leadership.
Based in Brunswick, CRD administers the Coastal Marshlands Protection Act and Shore Protection Act; manages shellfish harvest areas; conducts research, management and development activities associated with recreational and commercial fishery resources; represents Georgia on regional marine fishery boards and commissions; and builds boat ramps, artificial reefs, and fishing piers. CRD has primary responsibility for the Protection of Tidewater/Right of Passage Acts.
"I am excited to announce Doug Haymans as the next director of the Coastal Resources Division and am confident he will rise to the challenge of protecting our state's precious resources in this capacity," said Commissioner Mark Williams.  "Doug is a subject matter expert on coastal issues and a tremendous leader which makes him a perfect fit to assume the role of director."
Mr. Haymans and his wife of 26 years, Tonia, attend First Baptist Church in Brunswick.  He recently served as the vice-chair of the Brunswick High School Parent-Teacher Council and on the Executive Committee of the Brunswick High Band Boosters. He is the proud father of two children, Jacob, a senior at Belmont University in Nashville, and Sarah, a freshman at Georgia Tech.
Jeff Cown
Jeff Cown has been with the Georgia Department of Natural Resources and has served as the Director the State Parks and Historic Sites Division since September of 2018. Based in Stockbridge, at Panola Mountain State Park, the Parks & Historic Sites Division manages 70 properties that preserve the state's environment and history. From the Blue Ridge Mountains to the Colonial Coast, these sites offer an exceptional variety of activities, such as hiking and biking, fishing and boating, picnicking, ranger programs, historic enactments and golf for nearly 10 million people each year. Currently, 63 state parks and state historic sites are open to the public, offering 374 cottages, 414 lodge rooms, 2,486+ campsites and five golf courses.
 Prior to joining the State Parks and Historic Sites Division, Jeff spent over 28 years with the Environmental Protection Division with his last position being the Chief of the Land Protection Division.
He is a 1986 graduate of the University of Georgia with a Bachelor of Science in Agricultural Engineering and a 2009 graduate of the Institute of Georgia Environmental Leadership (IGEL), Georgia's environmental leadership program.