Printer-friendly version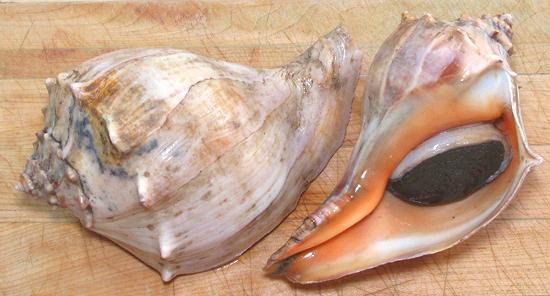 Courtesy of www.clovegarden.com
Scientific Name
Busycon carica
Common Names
Knobbed whelk
Average Size
6.5 in. in length
1.1 lbs. in weight
Habitat
Knobbed whelks live all along the east coast of the United States ranging from Massachusetts to Florida.
Range & Description
Knobbed whelks, along with all whelks, are not just shells laying on the beach. They are a type of predatory sea snail. More specifically, a marine gastropod mollusk belonging to the family Busyconidae. The knobbed whelk lies underwater and alternates between deep and shallow waters, depending on the time of year. They use the sharp edge of their shell to pry open and feed on oysters and other bivalves. 
Benefits
Since knobbed whelks are predatory, they help keep the population of oysters and other bivalves in check.