Recruitment, Reactivation & Retention: R3
Hunting is a unique activity that allows us to be active participants in the natural world and the cycle of life. With its many benefits recreationally and the satisfaction of putting high-quality protein on our tables, we sometimes forget that hunting is also the backbone of wildlife conservation in the United States. Hunting license sales determine not only the amount of federal funds Georgia receives, but they also generate revenue which goes directly back into conservation.
We need more hunters and people that support hunting, and we need your help to do it. More often than not we had a mentor to help us along our path of progression whether it be a family member, neighbor, or coworker. Hunting is an extremely intimidating activity to those that do not grow up in a hunting family and the required skills development for safe, effective hunting is significant. It seems one of the best solutions is encouraging existing hunters to serve as a mentor for someone new. Learn about the R3 movement.
Pay it forward this year by mentoring a new hunter. Consider taking someone on your own or learn more about one of the programs below.
---
New! WRD Mentor Program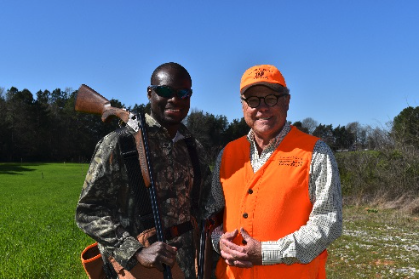 The Wildlife Resources Division is in the process of creating a Mentor Program to help connect experienced sportsmen with those just starting out! New hunters who have never held a hunting or fishing license will be able to purchase a one-time reduced cost license. Experienced hunters will have the opportunity to become a qualified Program Mentor where they'll be able to volunteer at a variety of live fire opportunities and events.
---
Hunt & Learn Programs
New hunters and their mentors will learn to develop their outdoor skills as they go afield with wildlife biologists and expert hunters during an immersive, educational weekend program. Classes include everything from the basics to learning how to care for harvested game. The weekend additionally provides guided hunt opportunities.
Interested in attending with a new hunter or becoming a Hunt & Learn mentor? More information is available at https://georgiawildlife.com/LearntoHuntFish.
---
Field to Fork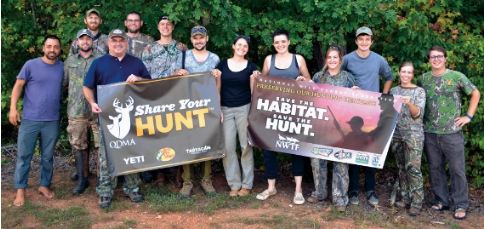 Field to Fork recruits adults interested in learning to hunt for food from the Athens Farmer's Market. The program is entering its third year and is a partnership effort between Georgia Wildlife Federation, Georgia Department of Natural Resources, National Wild Turkey Federation, and Quality Deer Management Association. The partners are currently working to expand the program to other areas of Georgia so keep an eye out for upcoming volunteer opportunities.
 Interested in reading more about Field to Fork? Visit https://qdma.com/fieldtofork.
---
Want to learn more about mentoring? Contact Hunter Education at 706-557-2335.