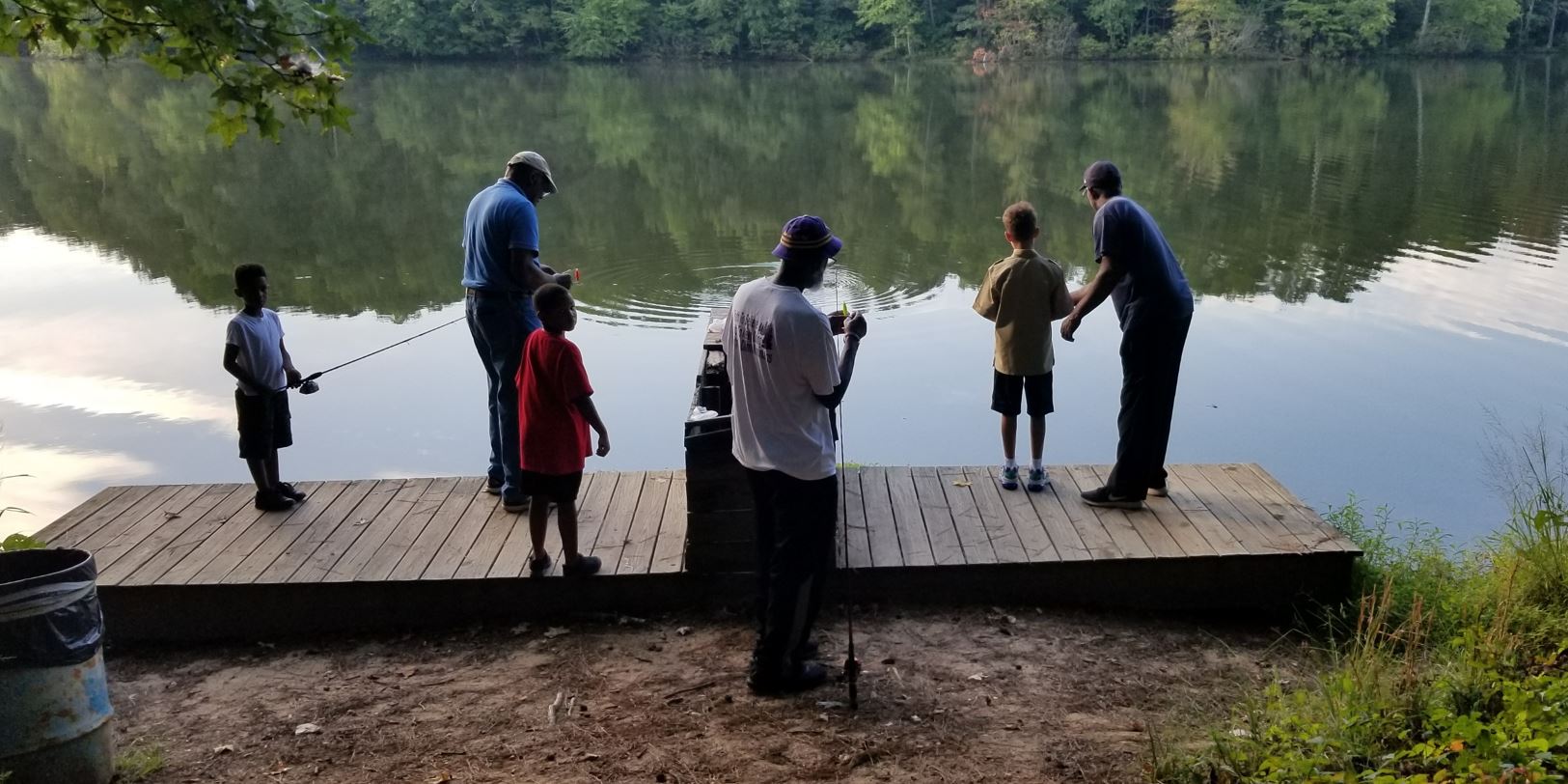 Upcoming events
September 16th – Duncan Park in Fairburn, Ga- 8am-12pm
September 23rd – Nash Farm in Henry County- 8am-12pm
September 30th – City Pond in Newton County- 8am-12pm
Mobile Catch Center
This enclosed trailer contains fishing equipment and supplies needed to host a fishing event or class,
providing DNR staff and partners the ability to serve constituents and recruit anglers in the Atlanta metro area and beyond.
The purchase of the trailer and equipment was made possible by a grant from the Recreational Boating and Fishing Foundation.
Georgia State Parks
Improve fishing at State Parks through fish population assessments, fish stocking and management, habitat enhancements, automatic fish feeders, and enhanced access.
Provide equipment, train park staff to teach fishing classes, and assist as needed.
Offer Kids Fishing Events, Fishing Classes, Family Fishing Days, and loan tackle to visitors at State Parks.
Community Fishing
Seek to partner with local communities to enhance fishing in metro and suburban parks and other public waters that are easily accessible and close to home for Georgians.
WRD provides fish, technical assistance and use of the mobile catch center.  Partners and volunteers host Kids Fishing Events and fishing classes, improve access, and promote the program and events.
Staff Contacts
For more information, you can contact:
Keith Weaver keith.weaver@dnr.ga.gov
Michael Sellers Michael.sellers@dnr.ga.gov