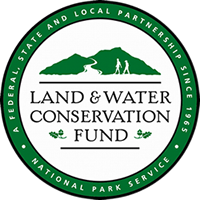 2017-2018 Target Timeline
September 1, 2017
Funding cycle for 2017-2018 LWCF grants announced to all cities, counties, parks and recreation departments, and regional commissions.
October 31, 2017
Pre-applications due to the Grants Administration Unit.
Postmarked on or before 10/31/17 or hand delivered by 4:00 p.m.
November 2017–February 2018
Pre-applications reviewed for priority rankings based on evaluation criteria.
Recommendations made and presented to the Department of Natural Resources Board.
March–April 2018
Notifications mailed to the local governments receiving the highest ranking scores to submit formal applications.
State clearinghouse and Historic Preservation reviews begin.
On-site inspections completed.
TBD
Formal applications due to Grants Administration Unit.
Applicant notified of need of additional documents to complete the formal application.
TBD
Applications submitted to the National Park Service for review.
September 2018
NPS formally approves grant.
---
2017–2018 Pre-Application Documents:
These documents are available in the Microsoft Word version by calling our office at 770-389-7276.
---
Contact Us
Phone: 770-389-7264
Email: Antoinette.Norfleet@dnr.ga.gov
Mailing Address: 2600 Highway 155 SW Stockbridge, GA 30281